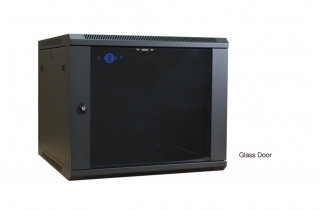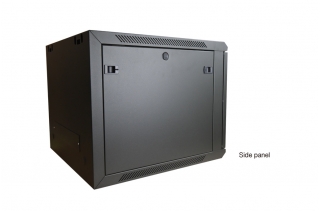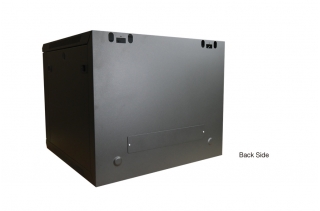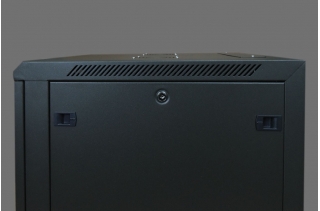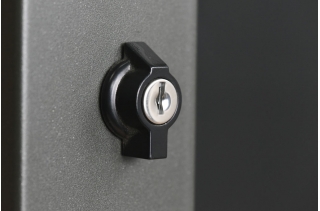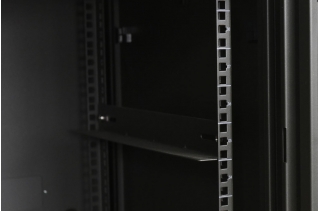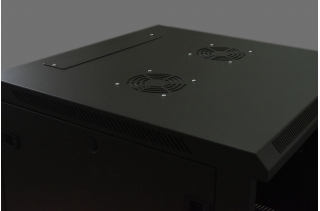 12U Wall Mount Rack Cabinet|Rack Cabinet|Eight Limited
12U Wall Mount Rack Cabinet, which is provided by Eight Limited, the static loading capacity is 60KG. The bottom cable entry can be adjusted according to the requirment.
Overview of 12urack Cabinet
When it comes to buying network cabinets, you will find two popular options-
Ground-standing rack cabinets and
Wall-mount rack server cabinets.
Wall mount cabinet racks are available in many options, such as 6U, 9U, and 12urack. Wall-mount server racks work well for home-based officers or small offices with restricted workspaces, so people choose wall-mount cabinet servers that will be installed on the walls and safe floor space.
Ground-standing server racks are available in three options, 36U, 42U, and 45U, used in large companies and data centers, as these can house more devices and equipment. However, if you have less space, you can make the best use of 12u wall-mount cabinets. Wall Mount Racks Cabinets are becoming increasingly popular as they increase the room's floor space, and 12urack cabinets help save space and ensure good cable management. The article will provide an overview of the 12u rack, including its usage, benefits, and types.
What is a 12urack Cabinet?
The 12urack is an enclosure cabinet that makes effortless accessibility to the equipment. 12u wall mount rack cabinets are installed on walls and are used mainly to house
Network service
Switches
Patch panel
Applications like audio-visual devices and telephonic equipment.
12U wall cabinet has 12×1.75" internal space. The cabinet can accommodate networking devices and equipment having a maximum depth of 17 inches. However, leaving around three to four inches of space for adjustment or airflow is better.
If you want to install network switches or a standard server, then 12U wall-mount cabinets are ideal. Unlike large networks like 42U cabinets, 12U wall mount cabinets use a compact and small design so they can be placed on desks, mounted on walls in a retail store, classroom, office, etc., and save much of your floor space. 12U rack cabinets also enable users to access their network equipment and servers quite quickly and provide good protection to the equipment.
Advantages of 12urack Wall mount rack
12urack cabinet comes with many features and advantages, such as the following
Easy Accessibility
A prime benefit of this server cabinet is that it swings away from the wall on a sturdy hinge and enables quick back door access to cabling and equipment at the time of installation as well as maintenance. In addition, the 12urack cabinet comes with a removable and reversible front door that can rotate 100 degrees and side panels.
Maximum floor space
You can increase the floor space by installing 12U wall-mounted server rack as this server rack is mounted on the wall. With more space, you will have plenty of room to move without being knocked by the 12urack cabinet. In addition, the extra free space can be used to add more devices when required.
Helps to avoid overheating
If you place your device on 12u server racks, then problems like overheating can be minimized. The 12urack cabinet includes fans and an integrated ventilation grid that avoids overheating devices or equipment. It promotes air circulation.
Security
Since the servers are mounted on the wall in a 12urack cabinet, the risk of spilling liquids over the servers or knocking over them is much less than servers kept on the floor. In this way, 12urack protects the servers from damage and loss of data.
Why should you choose 12 wall-mount cabinets?
Wall mount cabinets are trendy for storing related boards, switches, servers, patch panels, etc. You can install this standard equipment or mount-ups for power backup inside the rack. The managed cables and devices in the 12u wall mount cabinet reduce network failure and help users to build a professional network environment. 12u wall mount cabinet helps in improving work efficiency, easy maintenance, and installation. 12u server cabinets are a cost-effective network storage solution for homes and small businesses.
Recommended reading
When it comes to buying network cabinets, you will find two popular options-
You have to accurately analyze the amount of rack space you need while considering the future growth that enters your mind. Consider the depth and height of the server rack before purchasing. The height of a rack is measured in rack units, and the actual height of a rack 42u is generally 73.5 inches.
Server racks provide individuals and business enterprises the ability to increase the potential and capability of their servers. Servers are a vital component of every network system. Therefore, people and companies must choose the right server rack and take care of them. Buying the right server cabinet from the quality and reputable rack dealers will help protect your servers. A popular and widely used option in terms of server racks is the 42u server rack, which has many benefits and features.
Download Specification
Features
Reliable structure, static loading capacity: 60KG
Simple structure, easy operation, precision size
Tempered glass front door
Castor wheels and support feet option are available
Quick install side panel and rear door for easier maintenance
The bottom cable entry can be adjusted according to the requirment
Optional accessories
Specification
General
Standard

Comply with ANSI/EIA, RS-310-D; IEC297-2; DIN41491: PART 1; DIN41491: PART 7; GB/T3047.2-92 standard

Compatible with 19" international standard, metric system and ETSI standard

Static loading capacity
60KG
Cable entries
Top and bottom
Materials
| | |
| --- | --- |
| Panel | SPCC cold rolling steel plate |
| Mounting profile thickness | 1.5mm |
| Others panel thickness | 0.8mm |
| | |